#RPGaDay2015
12: Favourite RPG Illustration
Illustration, not illustrator. Gonna have to take a couple here:
Getting me into RPGs:
The cover for
City Of Thieves
, by Iain McCaig.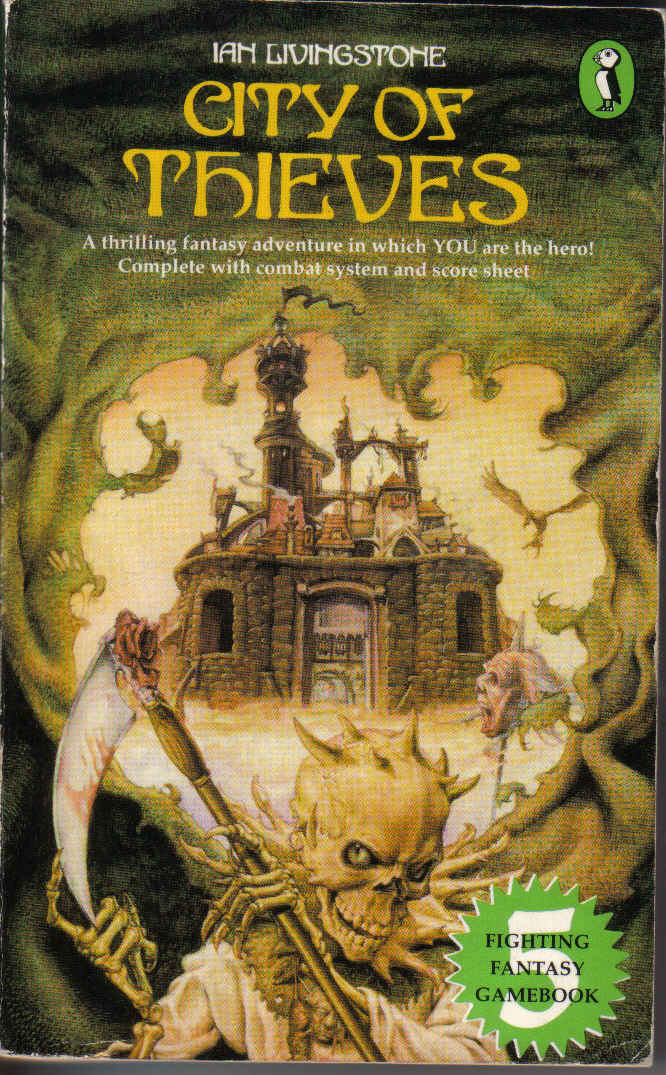 For an actual RPG:
The cover for
Vampire: The Masquerade
, by Chris McDonough. A rose on marble. A cover that really stood out in 1991, and still does to this day.
And on the inside, several of the Tim Bradstreet full-page black and white character illustrations.